Our Approach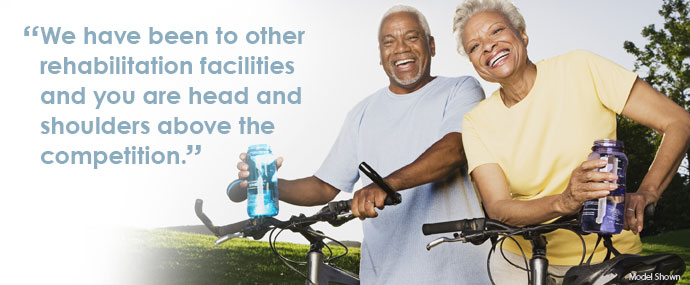 Our Approach
Patient-focused, results-driven rehabilitation
Our hospital offers a wide range of specialized programs. Therapy at a rehabilitation hospital like ours is significantly more intensive than the average therapy program offered by "rehabilitation centers," in that patients at our hospital receive therapy a minimum of three hours a day, five days a week.
Our hospital takes a unique approach to rehabilitation:
See Our Hospital
Join us for a virtual tour of our hospital where you will see our patient rooms, exercise facilities, and more. You can also set up a personal tour by calling our hospital.
Get in Touch with Us
Contact us to learn more about our rehabilitation programs or to set up a tour at our hospital.