Patients Share Success Stories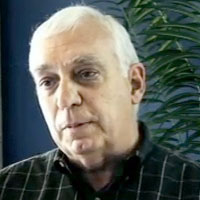 Gerry Corwin
Gerry Corwin, stroke patient, experienced right-side hemiplegia. Here's his story of recovery.
Lloyd Schuh
I am pleased to say that I leave here today able to walk with my walker and continue on progressing independently at home.
Eileen Barner
I wanted to write you personally to let you know how pleased I was with my stay at the facility. I had bilateral, partial knee replacement on July 12. I am so happy that we have a facility of this caliber located in our area.
Jim Crandall
Jim Crandell woke up paralyzed. His diagnosis: Guillain-Barre syndrome. Hear his story.
Patsy L. Gruenenfelder
My father was admitted to the Veterans Hospital with a fractured hip. After post-op he was transferred to your facility. As a healthcare professional myself, along with my two sisters who are nurses, I wanted to take the time to commend your staff that is caring for my father.
Becoming a Patient
Our hospital provides care for those who are ready to be discharged from a hospital but not ready to return home. Treatment and care is designed to bridge the gap between hospital and home. Anyone who is limited functionally from an injury or illness can benefit from rehabilitation.
Get in Touch with Us
Contact us to learn more about our rehabilitation programs or to set up a tour at our hospital.
See Our Hospital
Join us for a virtual tour of our hospital where you will see our patient rooms, exercise facilities, and more. You can also set up a personal tour by calling our hospital.